I could spend a lot of time trying to explain why I didn't write this before the back half of 2020, or what made me all of a sudden decide that the back half of 2020 was the time to write this. Or I could just say "everything's bad. Here are my favorite movies from the 2010s."
So.
Everything's bad. Here are my favorite movies from the 2010s.
Some quick notes. Recency bias is very much a thing on this list, as over half of these movies are from the last three years. Additionally, I need to do a better job of seeing movies written and directed by underprivileged groups instead of a bunch of straight white dudes.
25. Inside Out- 2015
One of only two animated films that will make it on this list (the other one will not be a surprise if you have talked to me at all over the last two and a half years), Inside Out is my favorite movie that Pixar has given us, followed closely by The Good Dinosaur, a movie I have absolutely seen and not just a bland punchline that made my tired brain laugh. A film that predominantly takes place in the mind of Riley, a 10-year-old girl adjusting to her family's move to San Francisco, as her anthropomorphic emotions (Joy, Sadness, Anger, Fear and Disgust) try to guide her through the transition, could have easily taken the route that made her "negative emotions" combative against Amy Poehler's Joy. Instead, writers Pete Docter, Meg LeFauve, Josh Cooley and Ronnie del Carmen make the case for how essential sadness is to the human experience. Knowing our own sadness allows us to be empathetic to the struggles of others, and can also help us be appreciative of the good things that we have in our lives. It's an unsurprisingly nuanced story from the incredibly talented minds of Pixar, and it also gave us Sack Lunch Bunch guest star Richard Kind as an imaginary pink, fuzzy elephant that cries jelly beans and makes dolphin noises. It rules (also a thing I realized will probably happen a lot during this is that I will say "it rules" because that is the main verb I use in my life nowadays because my brain has been broken by the world).
24. Super 8 – 2011
This movie is very clearly a love letter to Steven Spielberg, mixing the mysterious and rarely seen monster of Jaws and the childlike wonder of E.T.. What it might lack in pure originality, it makes up for in a helluva set piece (that train crash is still a thrilling watch), some surprisingly good performances from the kids (including Elle Fanning, who is still very much around), and then a wonderfully funny home movie playing over the end credits. However the thing that really sets this movie apart, at least for me, is the gorgeously moving score from frequent Abrams collaborator, Michael Giacchino (who also provided the stellar score to the previously ranked film). Although he has not created the eternal scores of John WIlliams (Star Wars, Indiana Jones, Superman, Jurassic Park, Jaws, ET, Harry Potter etc.), I believe Giacchino has proven himself to be one of the best present day score composers (the fact he only has one Oscar is an incredible bummer). Here, his score is at times ominous, whether representing the prevailing threat of the creature or the military hellbent on destroying the town, at other times beautifully emotional (both are on display in the below track). Giacchino is very good at what he does and I am always excited when I see his name in the credits of a movie. This movie is where that love began.
23. Looper – 2012
Y'all better get used to seeing Rian Johnson's name on this list, as he is one of four directors with multiple appearances on this list, one of two who has every film they made during this decade appear on the list, and the only director with three appearances (the other director only made two films during the 10s). The general theme of how his movies ended up on this list are that they catch me off guard in some way. The movie centers on an elite group of assassins whose marks are sent from the future into their present day, up until their future self is sent to be killed, thus closing the loop. Here, Joseph Gordon-Levitt (one of two actors who appear in all of Johnson's films) must deal with the fallback from his future self (Bruce Willis) escapes his assassination and begins to deconstruct the timeline. By the end of the movie, Johnson confronts how someone should deal with the sins of the future, especially when there is clearly evidence that the future is not written in stone. It's a surprisingly optimistic film, amidst how dark it feels. It was also a stellar preview to the highs that Johnson would give me throughout the rest of the decade (including directing the best episode of Breaking Bad).
This is the first of five films on this list that I have reviewed in-depth on this blog, and probably will not speak too long on it because of that. You can get the full depth of my excitement there, but, in short, I praise this movie for doing something that romcoms rarely do for me: feel genuine. Granted, a lot of the reason this movie feels genuine is that it is very real, as it is the story of screenwriters Kumail Nanjiani and Emily V. Gordon's real-life relationship/marriage. Add in Nanjiani basically playing himself, and drawing on his very real emotional struggle of the time period when his girlfriend was in a medically-induced coma, and incredible supporting performances from Zoe Kazan, Holly Hunter and Ray Romano (playing the dramatized Gordon and her parents, respectively) and even a movie that feels like it runs a little bit long is still easily one of my favorites of the last ten years.
21. Gone Girl – 2014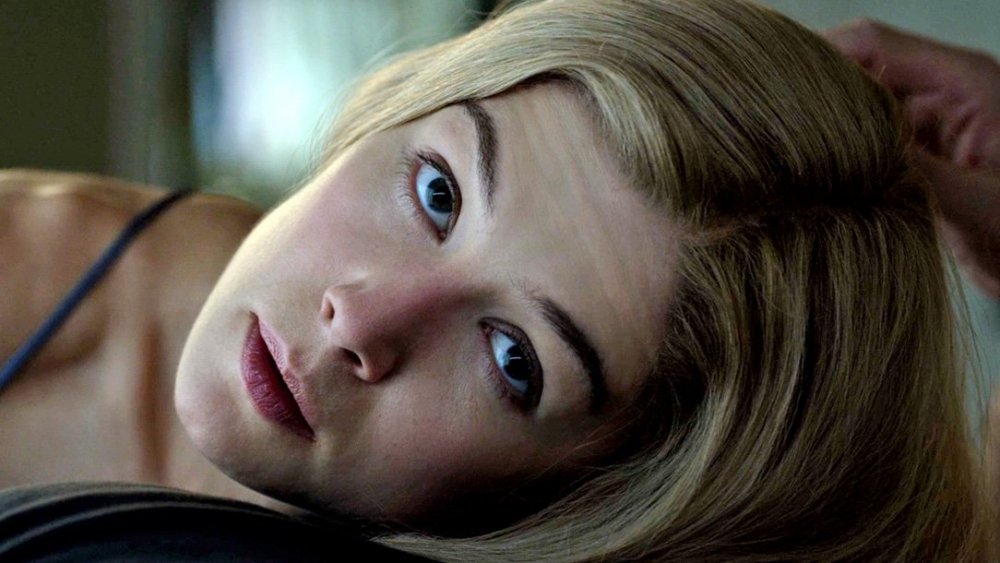 The combination of David Fincher (falling a The Girl with the Dragon Tattoo short of having all of his 2010s films on this list) and Gillian Flynn was clearly meant to be. Fincher's history of dark films whose leads are rarely likable, but always captivating, made him the perfect match for Flynn's strongest characters, Nick and (especially) Amy Dunne. Flynn adapting her own work does a lot of heavy lifting on this film, as well. However, this movie does not work without a strong performance from those characters, and although Ben Affleck does some of his career best work as Nick, Rosamund Pike's portrayal of Amy Dunne is easily one of my favorite performances from the 2010s. I don't want to spoil too much of this 6 year old movie (or 8 year old book), but Pike handles every moment with so much skill that she demands  every ounce of the audience's attention. The fact that this is the last the film world has seen of David Fincher (he made a switch to TV, although he has a Netflix film coming out on *shrug emoji*), makes it all the sweeter (Flynn went on to write the stellar Widows with Steven McQueen, as well as another strong adaptation of her novel Sharp Objects for HBO).
There is really no reason that this movie should exist. The original film was by no means a box office success, and had come out decades earlier. Next, the movie was given to critically acclaimed French Canadian Denis Villeneuve, who at the time production had begun, had yet to release his most financially successful film, Arrival (more on that later). Yet somehow, the film defied the odds and was a smashing (critical) success, winning two Oscars, including a long overdue cinematography win for Roger Deakins. I think if I had to pinpoint why this movie made its way to this list, it is because of Deakins' work. This film is a true sight to behold, making bleak and desolate locations look bright and eye-catching. I'm not particularly talented at explaining what makes the cinematography of a film work, so, here, look at pretty pictures!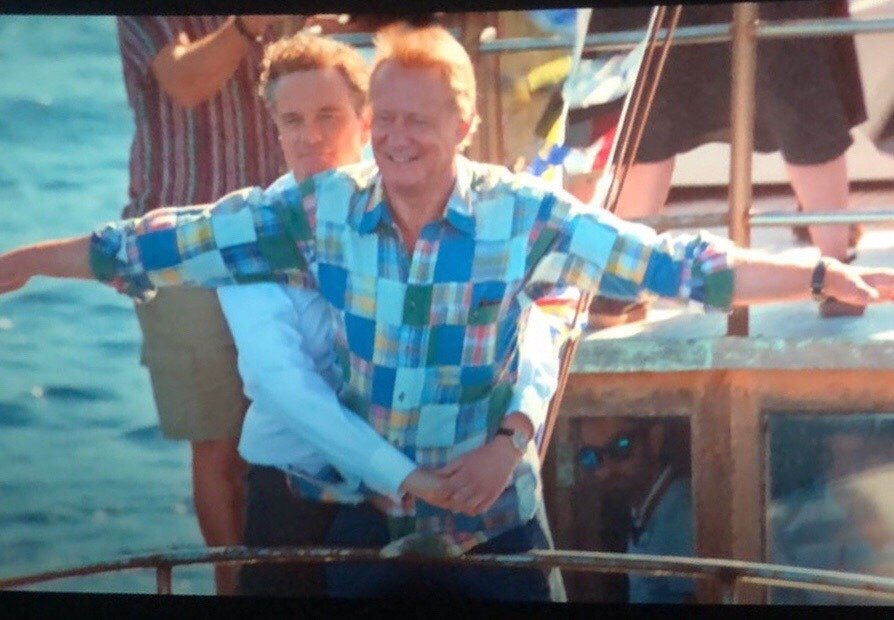 This movie is pure joy. This is probably the only Best of the Decade list that it made, and, therefore, it is they only correct Best of the Decade list. Did any other movie have Oscar winner Colin Firth and Emmy winner Stellan Skarsgård recreate the "I'm flying!" sequence from Titanic while a bunch of people sang "Dancing Queen?" I rest my case.
18. The Lighthouse – 2019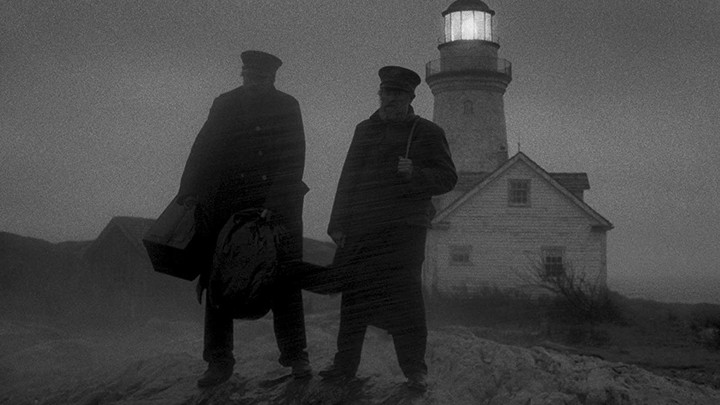 The first of two appearances of a horror director's sophomore film, Robert Eggers' (who had released The Witch a few years prior) black and white film detailing what happens when two men are trapped in a lighthouse is at times haunting, other times brilliantly funny, and, oftentimes, both simultaneously. The scene that best captures the last situation is when Willem Dafoe gives his dramatic speech, scolding Robert Pattinson's character. Between Dafoe's speech and the way that cinematographer Jarin Blaschke  captures it, it feels like the terrifying last moments before Dafoe would end somebody's life, but then the reason for it is so deeply absurd, it's hard not to collapse into a fit of laughter afterwards. This, combined with an impressively antagonistic-feeling last fifteen minutes, makes this film an easy inclusion on this list.
17. Moonlight – 2016
It's a shame that, thanks to unfortunate confusion over an envelope, there was a while where this movie seemed to be best known as something of an internet meme, because, hoo, y'all, does this one pack a punch. Barry Jenkins' sophomore film beautifully displays the journey of young Chrion, dealing with and understanding his sexuality, through three distinct time periods: his childhood, as he grows up with a mother struggling with drug addiction, as well as his father figure, who deals drugs; his adolescence, where he has his first romantic encounter with his childhood friend, who later reluctantly (but brutally) beats Chiron as a part of a hazing ritual; and, finally, his adulthood, where he has become a drug dealer himself,  but also is able to reconcile with his recovering mother, as well as with his childhood friend. Each section has moments of beauty and of pain and is beautifully acted throughout. Its big Oscar win will likely be remembered for the previously mentioned gaffe, when it should be instead be celebrated for becoming the first film with an all-black cast, as well as the first LGBTQ+ related film, to take home Best Picture.
16. Midsommar – 2019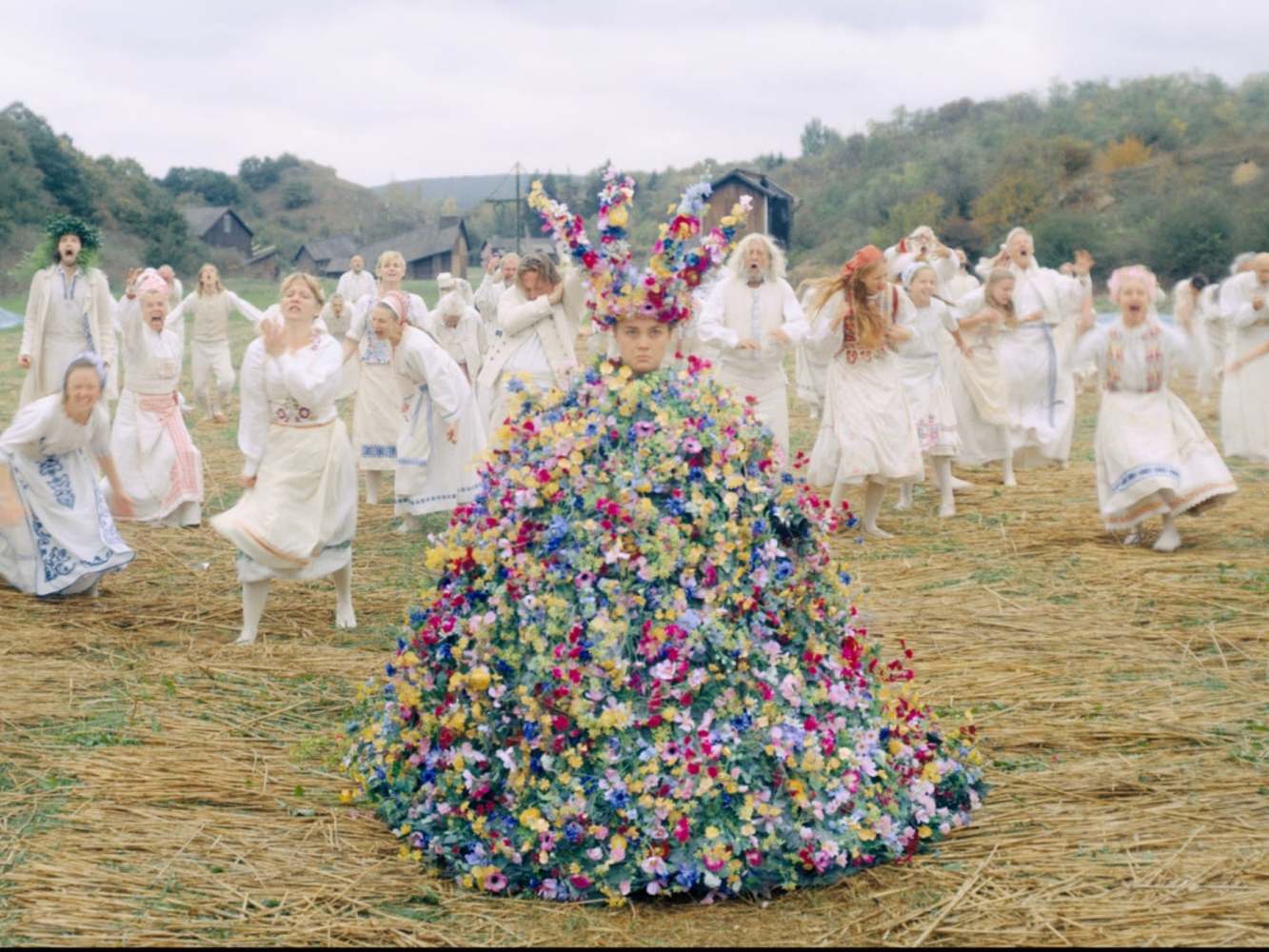 Much like Robert Eggers and The Lighthouse, it is Ari Aster's second feature that makes its way onto this list (instead of his first, which I still wish I never knew existed, despite it being an incredible piece of film). His second effort is a wildly different film from Hereditary, as it revels in the brightness of the sun-drenched fields of a small commune in Sweden, but also is…extremely funny? I'm not sure I can truly describe how a drawn out sequence where two older residents of the commune walk up a large cliff before throwing themselves to their death is kind of funny without seeming like a sociopath, but the uncomfortable dread of the inevitable finds its way into seeping into my soul to the point that all I could do was laugh as the other shoe* (their bodies) dropped (and land in grisly and close-up fashion). You throw in a breathtaking performance from Florence Pugh, which requires her to rarely experience anything resembling the concept of joy, all while frequently being under the influence of some significant hallucinogenics, and this is a film I shockingly find much more palatable than Hereditary, despite being a less tightly executed movie overall.
15. Scott Pilgrim vs The World – 2010
The first of two movies on this list that were able to withstand 9 more years of movies to make their way onto this list, Edgar Wright's adaptation of Bryan Lee O'Malley's popular graphic novel series is unlike any other movie I can recall seeing, despite feeling very much at home with the quick and witty editing of the director's other films. By leaning into the comic-style of its source material, as well as the video games that are referenced throughout the film, this film is a kinetic experience, especially with each of Scott's encounters with Ramona's evil exes felling distinct from each other in just about every way. The movie has gained additional levels of fun as members of its secondary cast have gone onto giant film franchises, allowing Michael Cera the ability to say that he has fought Superman, Captain America and dated Captain Marvel. The film recently celebrated its ten year anniversary with a distanced table read with most of the cast, which showed that the script (co-written by Wright and Michael Bacall) could have stood out on its own, but the visual wonder of the film is what helps it land on this list.
14. The Cabin In The Woods – 2012
What's interesting about this movie is that, had things gone according to plan, it would have been the third movie on this list to come out in the first year of the decade. However, a 3-D conversion that (thankfully) never came, followed by a restructuring of MGM pushed this film into 2012, where I saw it on one of the weirdest Mother's Days in memory (nothing else happened. We just all saw The Cabin In The Woods together. Nobody else liked it). Drew Goddard's directorial debut (which was followed up by the impressive, if overlong, Bad Times At The El Royale) is a love letter/send-up of classic horror tropes, as a group of smart college kids (led by a, at the time of filming, pre-Thor/post-Star Trek Chris Hemsworth) head to an isolated cabin in the woods where things begin to go away, with a little help from an underground government agency (primarily represented by the extremely funny Bradley Whitford and Richard Jenkins). If you haven't caught this flick, I won't go into a lot of detail, but Goddard and his co-writer Joss Whedon (who is having a very normal sounding 2020) expertly craft both an extremely self-aware horror movie that also succeeds at being a horror movie. Similar to Midsommar above, there is one stretch that, on paper and in execution, is so bleak in its obvious, tragic conclusion, that its heroic buildup is one of the funniest things I saw in a movie during the decade.
13. Little Women – 2019
I can go into detail about what makes this movie work, and what makes it shows up on this list. I can talk about how writer/director Greta Gerwig's choice to bounce back and forth in time is able to seamlessly adapt a classic work of literature in a way that feels both loyal to the material while still breathing new/refreshing life into it. I can talk yet again about the wonder of Florence Pugh, who filmed this movie, where she plays a literal child in many scenes (including this one, which is so damn funny), immediately after filming Midsommar, (a film where she makes this face). But to explain how this movie made this list, I will tell the story of my friend. Little Women is her favorite book of all time. She owns multiple copies, and I have made it my goal in life to try to convince her to buy even more copies. She seems to have never truly liked an adaptation of her favorite book. Some do some things well, but overall, seem to fall short. We went and saw this movie together, where I fully expected her to be the Scottie Pippen to this movie's Patrick Ewing, since her standards were so high. As the credits began to roll, I dried my tears and looked towards her, still ready to hear what the movie did wrong. Instead, I was met by her silently and tearfully looking at the screen, and, when she noticed my expectant glaze, she simply nodded. It's that good. Also, there's an emotional scene about halfway through the movie that is simultaneously occurring with a moment from the past where the girls' father is returning home from the war, but the dad is played by Bob Odenkirk, looking extremely like Bob Odenkirk, and then he says the title of the movie. My friend and I laughed harder here than anywhere else throughout the entire thing. I don't believe it was supposed to be funny, but, damnit, it was.
Potentially Hot Take Alert: The Mission: Impossible films are the best currently operating franchise, and it is not close. Honestly the question with this franchise wasn't whether or not one of its three iterations from the decade were going to make the list; it was which one. In 2011, Brad Bird brought Tom Cruise back to the role of Ethan Hunt for Ghost Protocol, a film most famous for Cruise scaling the side of the tallest building in the world. This is all while the film finally does what the earlier films failed to do, which is give life to the team around Ethan Hunt. A few years later, Christopher McQuarrie (who helped re-write the previous film's script) stepped into the director's chair, while directing his own script, in Rogue Nation, a film that sees Ethan pitted against his most formidable foe (played with an eerily dead eyes by Sean Harris), while going toe-to-toe with Rebecca Ferguson's undercover MI6 agent, Ilsa Faust, who whips so much ass, while also having a truly engaging backstory. Oh, and Tom Cruise strapped himself to the side of a cargo plane while it took off. But, the series concluded the decade with it's biggest (Tom Cruise does a HALO jump, teams up with Henry Cavill for a truly punishing-sounding fist fight in a bathroom, rides a motorcycle against traffic around the Arc de Triomphe in France, and learned to fly a helicopter. Oh, and broke his ankle jumping between buildings, before limping off camera, in-character, because he knew this was the only take they were going to get). and boldest script yet. Showing James Bond how to connect previous films in a way that feels emotional earned (glares at Spectre), the returning McQuarrie is able to connect strings from previous films in a way that the most stressful climax in the franchise (I, on the night of writing this section, just finished watching the series with my wife, and despite having seen the movie multiple times, I was still nervously sweating the second Ethan's ex-wife enters the frame in the final act) is also it's most emotionally rewarding.  I cannot wait to see what McQuarrie and Cruise have up their sleeve for rounds 7 and 8 (other than bringing Kittridge back from the first flick, which, sign me the hell up), but even if they pale in comparison, I will forever be grateful for this impressive action showcase.
It will always kind of blow my mind that my enjoyment of this movie feels like it will be the introduction to some kind of Great Discourse. Rian Johnson's second appearance on this list is one of the best films in any major franchise, let alone one as storied as Star Wars. Instead of setting out to appease fans  Johnson challenges fans to think about what this franchise could be. He steps back from the hero worship that has been thrust upon Luke Skywalker and makes him a worn out and disinterested old man, who was challenged by not only his own failings, but the failings of the Jedi Order in general. He builds the world of the franchise in an interesting way by showing how rich people, disconnected from the day-to-day horrors of the war, are able to profit from the suffering. He created the character of DJ, who feels like the only character the films have given us who does not firmly fit into a category of good or evil. Johnson wants us to expect more of the franchise films we are given, which is something that should have been celebrated, instead of hated to the point that Disney/Lucasfilm felt like they had to course correct to the point that they brought back JJ Abrams to hastily make a fan-pleasing conclusion to the trilogy (that still made people mad, so maybe we should just be done with Star Wars). My praise for Johnson's script doesn't touch upon how gorgeous this movie is to look at, with Johnson's go-to cinematographer Steve Yedlin, really stepping up throughout the entirety of the Battle of Crait, as ships make contact with the salt planet, throwing red dust into the air, and then concluding with Luke standing off against his nephew, as the First Order's version of AT-ATs stand menacingly in the distance. Oh, and the throne room lightsaber battle is maybe the best in the entire franchise.
10. Ex Machina- 2015
Despite my overall enjoyment of Annihilation (especially the last half hour) and DEVS (a small example of my favorite genre of fiction: a science fiction heavy plot that ends up having a theme of the importance of love), Alex Garland's directorial debut is probably still his strongest work. The film centers on a programmer (Domhnall Gleeson) who is given the opportunity to meet the president of his company (Oscar Issac) in the president's remote facility, and the human-like robot (Alicia Vikander) with artificial intelligence the latter has created. The film calls into question the morality of certain aspects of our constantly expanding scientific world, while also being a significant critique on how men treat women like objects. It is an exquisitely disturbing look at what our future could hold, and also features a scene where Oscar Isaac drunkenly dances, so that's always a plus. However, what really sets this movie apart from other science fiction is Vikander's performance as Ava, demanding the audience's empathy and concern, while leaving just enough to make us wonder if Isaac's warnings about her intentions are to be trusted, as well as some of the best visual effects I have seen. The combination of Vikander's human face on what feels like a living, breathing body-shaped computer is seamless, which goes a long way into making us feel like we are truly looking at the next great achievement in science. It's amazing, but troubling, which is exactly the vibe this movie rides to its success.
9. Gravity – 2013
Alfonso Cuarón's first appearance on this list is a technical marvel, with the visual effects team, combined with the sound design, score and cinematography creating the sensation of the the audience in the theater feeling truly stranded in space alongside Sandra Bullock's character. Despite not having seen this movie since it was out in theaters, it is a film-going experience I remember more vividly than most I have had since. Each set piece of Bullock struggling to survive some insane situation in the vacuum of space is incredibly stressful, with the stress of each subsequent sequence building upon the stress from the previous scenes. The fact that each sequence is shot in one continuous shot, leaving no break from the tension of each moment, makes it all the more difficult to get through. More than any particular moment, what I remember most from this movie is the sense of unease I felt throughout its entire run, as I sat and sweated for the entire 90 minute run. Even by the time I got back to my dorm, I still felt deeply uncomfortable and like I wasn't entirely grounded to earth. It's a unsettling experience, but one that I kind of enjoyed?
8. Whiplash – 2014
Speaking of unsettling experiences I enjoyed, Damien Chazelle's story of a college freshman (Miles Teller) joining the jazz band under the tutelage of the intense harassment of JK Simmons is an easy inclusion into the top ten of the decade. The incredible pressure Teller's character feels to be perfect is often unpleasant to watch, especially after he gets into a serious car accident that he walks away from in order to make sure that he is able to perform in a competition with the rest of the band. The film's finale, in particular, stands out, as Teller's character is embarrassed by Simmons one more time before refusing to give up and playing an intense drum solo. It is this intensely cathartic experience, while also be troubling because there is question as to what the goal of the performance is: is this to prove the harasser wrong, or to finally get into his good graces? The fact that JK Simmons, who is always a force to be reckoned with in his movies, is at his absolute best/most horrifying in this one makes it a movie that continues to hold up across multiple viewings.
7. Arrival – 2016
The timing of when I saw Denis Villeneuve's biggest box office success probably plays a huge role as to how it made its way this high onto the list. Just days after the 2016 election, I wasn't feeling the most optimistic about the state of the world (which, I mean yeah, I stand by that), so seeing this movie about what happens when a force we do not understand comes to our world was an extremely powerful experience. It is a film that demands empathy for a group that speaks a language different from our own, and asks us to think about more than just what is best for us as a country, but what is best for the world as a whole. Especially in a time when our country is showing a particularly ugly individualistic face, where people's concern for their own comfort is often trumping their concern for the health of strangers, the very idea of this movie is making me emotional. Although the ending is an optimistic one (in the grand scheme, and deeply sad on a personal level), it feels too optimistic for the world we live in; a world where twelve powerful nations come together and find a way to create world peace seems particularly unrealistic when our country cannot come together to worry about the general good of all of its people.
6. Knives Out- 2019
That last one was a bummer, so here's a movie where Daniel Craig talks like a cartoon character. Fun fact: this movie moved up from 11 to 6 as I wrote this post. The previous four movies are all great, and, maybe if I had written this on a different day, it would not have moved, but, I'm still very comfortable with this decision. Rian Johnson continues to show why he is probably my favorite filmmaker at the moment with this clever, funny, and emotional who-dunnit. On the off chance you haven't seen it, I won't go into too much detail, but, must like his previous films on this list, it is very much not the movie that you would expect it to be. With his clever storytelling that you never feel like you quite have a full grasp on where it is going until its final moments, and excellent top-to-bottom cast, it could have been hard to pinpoint exactly what settles this film soundly into the top of the decade, barely missing the Top Five. However, with a hopefully star-making turn from Ana De Armas, who is the linchpin of this movie and truly makes each and every moment she is on screen count, and a gleeful, absurdly-accented performance from Daniel Craig (his delightfully named Benoit Blanc has a Southern accent that makes Foghorn Leghorn seem refined), it becomes very clear why this movie is as good at it is. Again, that is not to sell anything else short, especially considering this truly fun flick rightfully helped Rian Johnson get his first screenwriting Oscar nomination. The mystery is executed in a way that rewards multiple viewings, and the humor led to some of the biggest audience laughs in a movie theater I have experienced in a very long time (the doughnut hole metaphor stands out in particular). It feels like a perfect movie, and I cannot wait to see what the next adventures of Benoit Blanc bring us.
5. Roma – 2018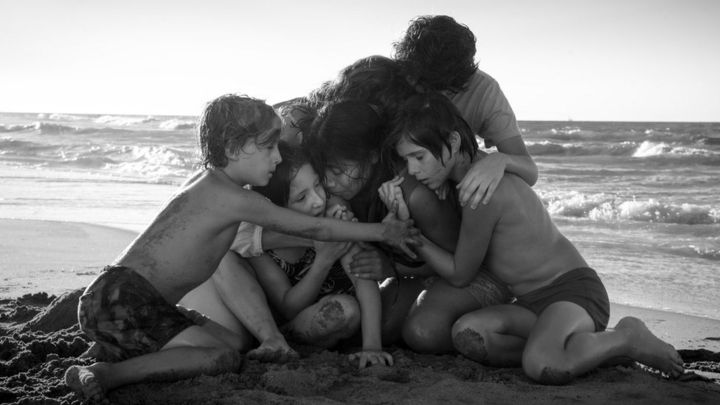 Content warning: Pregnancy loss. 
Alfonso Cuarón's deeply personal tale of a maid working for a wealthy family in 1970 Mexico is hands down the most personally emotional film-going experience I have ever had. I was lucky enough to see this movie (released primarily on Netflix) in theaters, on a day that happened to be seven weeks after my wife and I lost our first pregnancy. In that time span, I had been constantly amazed by the strength my wife displayed, as she went to a work-related conference about a week after the event, having returned to work just days after. It was an emotionally and physically difficult time for her, but she pressed on with her life in a way that I likely will never be able to accurately put into words in a way that truly captures the reality of her strength. Taking seven weeks of that into a movie directed by someone as talented as Alfonso Cuarón was always bound to be an emotional experience, but what I did not know was that the movie centered on the experience that the main character, Cleo (played by newcomer Yalitza Aparicio), dealing with a surprise pregnancy that she decides to take to term, only to lose the child after she is stillborn. The birth is an incredibly harrowing scene, played out in a single, unbroken shot. To say I was leveled puts it lightly. Shortly after this scene, Cleo goes to the beach with the family she works for and gathers her strength to go out into the ocean to save two of the children. The scene, removed from the context, would be a punishing one, as the sound design throughout the theater makes the audience feel the way the waves had to surround her. Add in this scene playing shortly after the harrowing miscarriage sequence, and you begin to understand the strength that women can have. It was an incredibly moving experience and one that came at exactly the right time in my life.
4. Spider-Man Into The Spider-Verse – 2018
Between 2010-2019, I would guess that somewhere between 35 and 423,615 superhero movies were released into theaters. Some of them were great. Some of them are trash that we should all be able to have Eternal Sunshine'd out of our minds. The bulk of them are perfectly fine. None of them come remotely close to what Spider-Verse does, which considering Sony's other attempts at a superhero movie in the decade, is kind of hard to believe. Between the film truly accepting its comic book roots, an excellent voice cast, and a stellar soundtrack, there is little that this movie gets wrong. However, the moment that really sets it apart from other movies in the genre is the moment where Miles Morales, our lead character, finally comes into his own as Spider-Man. After struggling with his powers, both common to Spider-Folk (sticking to walls) and unique to himself (turning invisible, a venom strike of electricity), he gets a pep talk from his uncle, followed by another one from his father, both of whom compliment the man that Miles is turning out to be, while encouraging him to go after what he wants in life, all of which is pocketed by a deep, emotional love for him (which, unabashed, familial male love is not something that is super common to see in movies, let alone in a superhero flick. These pep talks, the support felt from these male figures in his life (as well as from Peter B. Parker, the older, schlubbier alternative universe version of the typical Spider-Man we see in media), inspires Miles to take a very literal leap of faith. There's a lot that works with this scene, from the stunning visuals (the glass shatter, Miles seemingly ascending into the city), character moments (Miles jubilantly shouts "Woooooo!" as the word flies across the screen, he focuses on running, rather than swinging, which is a callback to a previous line, he smiles to himself after he completes the stellar run), and a stellar soundtrack ("What's Up, Danger?" by Blackway & Black Caviar). However, I think what really makes the moment truly work is that the film lets it stand as a moment of victory for the character. A lot of times, superhero movies will have these moment of success but then instantly cut them with the heroes getting beaten down pretty quickly (Endgame gives Captain America Thor's hammer for like thirty seconds before Thanos just straight up obliterates him). Miles has his moment, and then we cut to another scene for a moment, that actually ends up building to Miles getting to save all of his friends. He has come into his own as a hero and it matters and it sticks. I will never get bored of talking about this moment or this movie.
3. 
Get Out 
– 2017
Significant spoilers for this movie are below; Also content warning: Systemic racism/police violence
Talking about a movie predominantly about how even seemingly well-meaning white people are guilty of racist microaggressions that are based on less subtle racist beliefs that our nation has held since centuries before its independence feels a little bit odd when our country has been embattled with full-on racist aggression over the last several months (and beyond, we just have the opportunity to see it more easily now). In particular, the film's closing moments feel particularly heavy, as police lights flash on the scene after Daniel Kaluuya's Chris has elected to not strangle his racist traitor of a girlfriend (Allison Williams), who was fatally shot by the black man her grandfather had been inhabiting.  Despite the horrors that we have watched unfold (including the fact that black people are again robbed of their bodily autonomy as they are being used for the wishes of white people), these flashing lights somehow feels worse; he made it out of hell, only to for it to end like this. In the final cut of the film, the driver of the car is Chris' TSA agent friend (Lil Rel Howery), coming to save the day, but, in a filmed alternate ending, Chris surrenders to the police and allows himself go to prison for life. Even though even this still feels preferable to the reality many black people have faced, the idea of an innocent man being sent to suffer in jail for a crime he did not commit is also not uncommon in our country's judicial system, including individuals put on death row; more innocent lives lost to a system that simply does not care. I wish I had some like encouraging way to end this, but I just don't think that's possible right now. Just know that this movie will likely continue to feel particularly bleak if this country does not change. We have a lot of work to do.
2.
The Social Network 
– 2010
The beginnings of Facebook and the several legal arguments that Mark Zuckerberg had with some of his Harvard classmates (The Winkelvoss Twins) and his former best friend, Eduardo Saverin, in the hands of mere mortals, probably would not be a particularly engaging film. However, in the hands of director David Fincher and writer Aaron Sorkin, it became a surprisingly fast-paced, witty and tense story that helped make Jesse Eisenberg, Armie Hammer, and Andrew Garfield household names, all while showing that Justin Timberlake could be a serious actor. It introduced the world to Rooney Mara who, playing Zuckerberg's ex-girlfriend, steals the opening of the film from Eisenberg, as a five minute break-up scene gives us the perfect introduction to the future Facebook CEO as something resembling a human being, with Mara's delivery of "You're going to go through life thinking that girls don't like you because you're a nerd, and I want you to know, from the bottom of my heart, that that won't be true. It'll be because you are an asshole," with a perfect mix of empathy and hatred, sealing the deal. The rest of the movie plays similarly, as we are introduced to a wide range of complicated humans who try to get close the obviously bound to be successful tech-wiz, only to be pushed aside by Zuckerberg on his way to his own personal success, all in a swift-feeling two hour run-time (a likely benefit of this movie coming out at the start of the decade, as it feels like our storied directors like Fincher, Scorsese, Nolan, and [sigh] Tarantino are now pushing their films past two and a half hours). At the time, there were some concerns that the film was too harsh on our good pal Mark, but since then he has appeared robotic in front of Congress in speaking about the massive Facebook-Cambridge Analytical data scandal (where millions of his site's users personal information was harvested for political purposes), and has defended a politician's right to outright lie on his platform, to the point that he criticized Twitter for fact checking the President, maybe Sorkin and Fincher let him get off easy. (Bonus points for: having maybe my second favorite trailer of all time, with the first being Fincher's next film, and for introducing the world to how great Trent Reznor and Atticus Ross are at composing film scores).
1. Mad Max: Fury Road – 2015
Y'all, this movie absolutely rules/slaps/whips. Three decades after the release of the last film in the Mel Gibson-led Mad Max series, writer/director George Miller returned with (the notably less Anti-Semitic) Tom Hardy in the lead role, and the director (who was in his late 60s at the time it was in production) has not missed a beat when it comes to creating action spectacles. This movie, essentially a two-hour long car chase, appropriately slams its foot on the gas petal right out of the gate, and only lets up when it is time for some impressive character work, particularly by Hardy, who had a handful of strong performances (despite being frequently masked) during this decade, and Charlize Theron, whose Imperator Furiosa instantly rose near the top of her impressive career. It's Theron's performance as Furiosa that helps this film rise above what could be just an extremely good action film, and makes it perhaps the greatest action film of all time (and easily among my top favorite films of all time, full-stop). Furiosa, a high-ranking official of the cult-leader/tyrant Immortan Joe, has had enough and breaks the five women that Joe uses for breeding out of his control and towards freedom. We don't get much background on who Furiosa was prior to this, but Theron's performance speaks volumes. It is also her character's strength through adversity (and also being chased by Joe's nightmare brand of spray-painted monstrosities) that helps break through Max's troubled mental state. These two strong performances make the time between the major parts of the action sequences feel like a breeze (again, a runtime that barely clips two hours goes a long way). But, at the end of the day, what realistically pushed this movie to the top of the list is the action sequences, particularly Miller's reliance on practical effects and practical chases. Every shot of cars chasing each other feels incredibly dangerous and makes it impossible to tear your eyes away from the screen. Seeing men jump from a moving truck onto a moving spiked car, or ride giant vaulting poles that bounce from side-to-side of moving cars, frequently coming within inches of the ground, all while Junkie XL's chaotic, electric score pulses, is a thrill unlike anything I've had before, and even on a small screen, the chills this movie gives are unreal. Oh, and there's a dude who plays an electric guitar on top of a giant truck loaded with arena-sized speakers, and that guitar shoots fire, and his name is the Doof Warrior. Need I say more?
Thank you all for reading this. I know that this year has been dropping incredibly stressful thing after incredibly stressful thing, with me writing this just a day after the horrifying explosion in Lebanon (donate here, if you can). I hope that this blog was able to provide a brief respite from the reality of our world. I urge you to take care of yourselves, and those around you, including total strangers. Wear a mask. Continue to fight the good fight. Help those in need. I love you all.
References
Inside Out Wikipedia- https://en.wikipedia.org/wiki/Inside_Out_(2015_film)
Blade Runner 2049 Wikipedia- https://en.wikipedia.org/wiki/Blade_Runner_2049
The Lighthouse Wikipedia- https://en.wikipedia.org/wiki/The_Lighthouse_(2019_film)
Moonlight Wikipedia- https://en.wikipedia.org/wiki/Moonlight_(2016_film)
Scott Pilgrim Vs The World Wikipedia- https://en.wikipedia.org/wiki/Scott_Pilgrim_vs._the_World
The Cabin In The Woods Wikipedia- https://en.wikipedia.org/wiki/The_Cabin_in_the_Woods
Steve Yedlie's Wikipedia- https://en.wikipedia.org/wiki/Steve_Yedlin
Roma Wikipedia- https://en.wikipedia.org/wiki/Roma_(2018_film)

Photo Credits
Inside Out- https://static01.nyt.com/images/2015/07/05/opinion/sunday/05gray-still/05gray-still-facebookJumbo.jpg
Looper- https://i1.wp.com/fullcirclecinema.com/wp-content/uploads/2019/11/looper-poster-2012-blunderbuss.jpg?resize=960%2C640&ssl=1
The Big Sick- https://static01.nyt.com/images/2017/06/23/arts/23BIGSICK1/23BIGSICK1-superJumbo.jpg
Gone Girl- https://img1.looper.com/img/gallery/the-ending-of-gone-girl-explained/intro-1590010216.jpg
Blade Runner 2049 - https://i.pinimg.com/originals/d5/e7/0c/d5e70c7df2f06f57bc217481482d2ed9.jpg
Mamma Mia Here We Go Again- https://pbs.twimg.com/media/Dj7elW1W4AANCHY.jpg
The Lighthouse- https://cdn.theatlantic.com/thumbor/RE_mWZbficZH_z3U4PdzwhaFOXM=/2x110:1195x782/720x405/media/img/mt/2019/10/light/original.jpg
Moonlight- https://cdn.vox-cdn.com/thumbor/8ncGig_bSSBEQZb2ED0cm47OCzQ=/0x0:5760x3840/1200x800/filters:focal(2680x1608:3600x2528)/cdn.vox-cdn.com/uploads/chorus_image/image/53439011/moonlight_01.0.jpg
Midsommar- https://static.independent.co.uk/s3fs-public/thumbnails/image/2020/05/20/08/florence-pugh-midsommar-flower-dress.jpg
Scott Pilgrim vs The World- https://cdn3-www.comingsoon.net/assets/uploads/2020/07/scott-pilgrim-e1594910294700.jpg
The Cabin In The Woods- https://cdn-stream.httpid.com/c201/wp-content/uploads/2018/10/The-Cabin-in-the-Woods.jpg
Little Women- https://static01.nyt.com/images/2019/12/25/arts/23littlewomen/merlin_166233777_760ee787-8178-40fc-86b7-4fe3710a1b44-superJumbo.jpg
Mission: Impossible Fallout- https://thumbor.forbes.com/thumbor/960x0/https%3A%2F%2Fblogs-images.forbes.com%2Fscottmendelson%2Ffiles%2F2018%2F02%2FSimon-Pegg-Rebecca-Ferguson-Tom-Cruise-and-Ving-Rhames-in-Mission-Impossible-6.jpg
Star Wars Episode VII - The Last Jedi- https://d13ezvd6yrslxm.cloudfront.net/wp/wp-content/images/starwars-lastjedi-banner-frontpage.jpg
Ex Machina- https://static01.nyt.com/images/2015/04/26/arts/26GARLAND1/26GARLAND1-superJumbo-v2.jpg
Gravity- https://pmcvariety.files.wordpress.com/2013/10/gravity-movie-7.jpg?w=1000
Arrival- https://media2.fdncms.com/clevescene/imager/u/original/4985543/arrival.png
Knives Out- https://static01.nyt.com/images/2019/11/26/arts/26knivesout1/merlin_164868198_872c64c4-866c-471d-a14a-5dd68a278ec6-superJumbo.jpg
Roma- https://ichef.bbci.co.uk/news/720/cpsprodpb/A16A/production/_104722314_roma_23491_001r.jpg
Get Out- https://25yearslatersite.com/wp-content/uploads/2019/10/get-out-header.jpg
Mad Max Fury Road https://www.syfy.com/sites/syfy/files/styles/1200x680_hero/public/2017/11/mad_max_fury_road.jpg